Use this page to discuss design and content changes to the Main Page. For general wiki discussion, please visit the Community Portal.
Make me an Admin
Dear LDEJRuff, I think I deserve to be an admin, why?, well I think I can really make the Main Page "BETTER". I can leave you a preview of what I think it should look like.
Sencerly,
NickUser 08:36, May 8, 2011 (UTC)
Innocence
Please spare me people. It's not my fault. I'm new here and I'm just trying to help!
Confusion
I don't understand... what do they mean by short-lived sister? Aren't the girls' templates supposed to stay the same as in the other powerpuff wikis?
!
Notice
This is the last time that I'm going to believe and/or trust any user on this site. (except for the past users before this year.) If I don't stop seeing anymore untrue things about the Girls just to scare me into swearing off the Powerpuff Girls, I'm done with making corrections and edits on this wiki; in short, I'm out of here.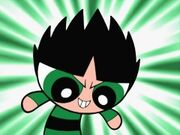 I am new i came a few days ago  and i dont like poeple being mean some times i get skited over it .

I love the personality of buttercup ,but not green colorAbadeerMarceline1003 (talk) 13:50, May 12, 2016 (UTC)
I love red  one . '-'
PPGmac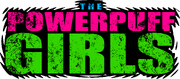 As you might have already known, I'm working on my own take on a Reboot for Powerpuff Girls. If you'd like to check it out for yourself, check out this blog post I made related to it, or check out the official Tumblr page of PPGmac. Mac the Writer (talk) 16:12, June 17, 2016 (UTC)
Current Episodes
The current episodes section really needs to be updated.