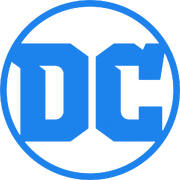 DC Comics is a famous comic book publisher for various cartoons and animation, including Batman, Superman, and Teen Titans. They released many comics of The Powerpuff Girls during the show's initial run in the early 2000s. Later, they stopped making Powerpuff Girls comics on their own and moved them to Cartoon Network's Block Party, while comics featuring the Rowdyruff Boys were featured on Cartoon Network Action Pack.
Main Issues
Endless Recess;Clay Fray, Suddenly Everything Went Fuzzy!
French Fried
Weather Villain
Big Bubble's Blues; Radio No
Big Boys Toys
Tentacles Of Terror
The Princess and the Peashooter; Super Scramble; Ameboas Wobble
Rain Rain Go Away; Bunny Test; Spare Tyrant
Cartoon Network Action Pack [Rowdyruff Boys]
Cartoon Network Block Party
To Love Some Bunny [Inside Issue 19]
Lab Partners [Inside Issue 20]
MV Three [Inside Issue 23]
Steal a Meal [Inside Issue 26]
Stubble and Fall [Inside Issue 28]
Mayor Minor [Inside Issue 31]
Sounding Off [Inside Issue 37]
Ameboa I Don't Even Know Ya! [Inside Issue 41]
Gather No Moths [Inside Issue 42]
The Devils Playground [Inside Issue 43]
Repeating Robots [Inside Issue 45]
Musclebound Monster [Inside Issue 46]
Too Close For Comfort [Inside Issue 48]
Bad Bad Badminton [Inside Issue 49]
Statue of Limitations [Inside Issue 50]
Special Formula [Inside Issue 55]
Trouble Bogie [Inside Issue 57]
Tripple Threat [Inside Issue 58]
Smart and Smarter [Inside Issue 59]
Links
Community content is available under
CC-BY-SA
unless otherwise noted.