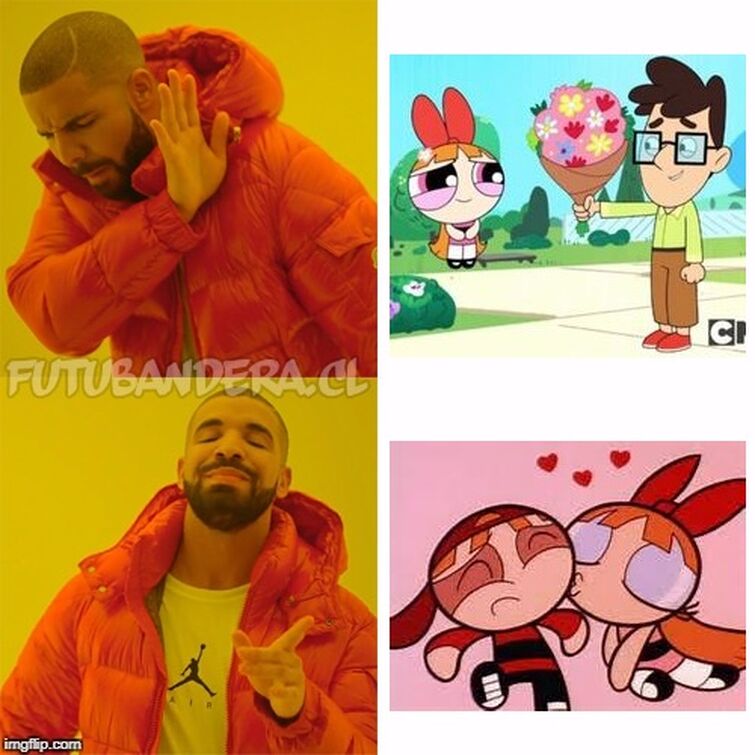 I don't care if Drake Meme is old or not, it will still useful for me. I respect people's opinion if they prefer Jarssom than Blossick or none of them.
This is what Blossick shipper and I agree. We prefer Blossick over Jarssom.
Blossick forever.
I remember watching a video of the fanmade video of Blossick, Boomubbles, and Butchercup. Hehe.
I have a better reason why I hate Jared. Jared is nothing but a Gary Stu who only served himself as a love interest to Blossom with no chemistry and also he is a self-insert oc character that is made from an adult man which I found this ship pedophile. Ugh. Of course, Blossick maybe be ship tease/fanon ship at least Brick is not a self-insert or pedophile.
This is why I like Blossick better than Jarossom in my opinion.